Wellness & Spa
Wellness & Spa Camping Stobreč Split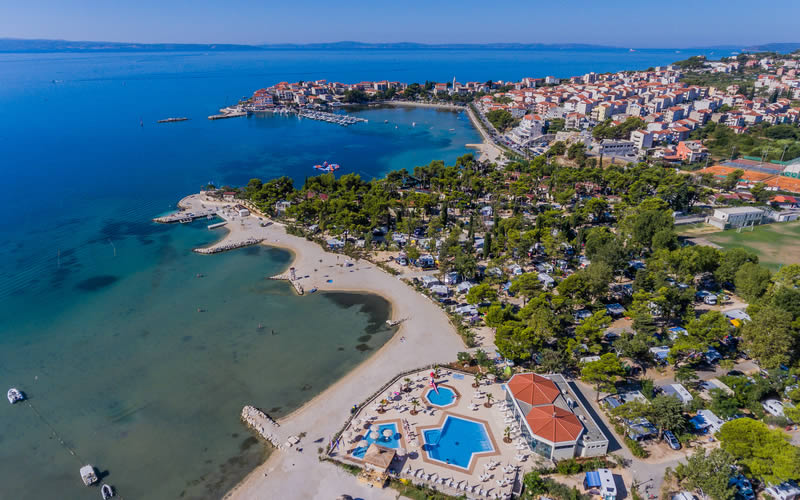 NOTE: OUR POOL AREA AND WELLNESS & SPA ZONE IS CLOSED AT THE MOMENT.
* Opening and closing time of our outdoor Pool area and Wellness & Spa zone will depend on Campsite Management decision. This zone might be closed during some periods of year.
INFORMATION FOR THE SEASON 2021
Our 3 outdoor pools will be free of charge to use for all the Campsite guests during the season 2021. The opening and closing date will depend on the weather conditions and management decision, since our outdoor pools are not heated.
To maintain the comfort and safety of all visitors, the number of persons that can use the outside pool zone is limited. When all of the sunbeds are occupied the zone is considered full. Children have to be accompanied by an adult person.
Because of this whole world health situation at the moment we cannot confirm opening of Wellness and Spa zone (indoor area with saunas, whirpool etc.).
Info - Pool area: DOWNLOAD - POOL AREA
Information about our swimming pools
SWIMMING POOLS
POOL 1
140 m2, 150 cm depth
(pool with waterfall, massage jets, jacuzzi, geyser, hidromassage beds)
POOL 2 - CHILDREN'S POOL
36m2, 60 cm depth
(pool with lighthouse with water slide, geyser)
POOL 3 - WITH A BAR
65m2, 45 cm depth